The nation seems more interested in sustainability than ever before and ethical shopping – whether that's the weekly food shop or a high street mooch – is front and centre of the new trend.
Fairtrade is something of an institution when it comes to ethical shopping, having started more than 22 years ago. It currently works with 1.6 million farmers and workers across 74 developing countries, to ensure a fair living wage and a safety net against volatile market prices.
To mark Fairtrade Fortnight, which runs from Monday 26 February until Sunday 11 March, we've rounded up of our 14 favourite brands for you to support – yup, that's one every day for the next fortnight. Enjoy.
Percol
The first ground coffee to hold the 'Fairtrade mark', working ethically is at the centre of Percol's ethos. It also has a great range of caffeinated products, catering to every taste and coffee-making methods, including super sustainable, compostable coffee pods.
Its Next Generation coffee project focusses on giving back to the farming communities that ensure we get our cup of joe. With the demands of coffee production only getting greater, Percol works hard to give young people growing up in coffee-farming countries such as Colombia and Tanzania the means to deal with the impact of climate change and other changes in the industry.
Find out more here.
English Tea Shop
An organic tea company with ethics at heart, it sells a range of hand-picked teas from an unusual chocolate, vanilla and rooibos flavour to your average breakfast staple.
Its 'creating shared value' policy means that it pays the Sri Lankan farmers who produce their tea above Fairtrade minimum price, improving the quality of both the farmers' lives and the tea that is produced. It also offers a grant of £38,000 to the organic Sri Lankan small farming associations, so that they can increase the yield and value of their tea crops.
Find out more here.
Co-Op
A particularly strong advocate for Fairtrade products, Co-Op sold the first own-brand Fairtrade bananas in the UK, as well as being committed to the campaign for the last 20 years.
The brand's support of its Panamanian (and Fairtrade) banana supplier, the Coobana plantation, has allowed the farmers and workers in the community to improve their living and working conditions. The guarantee of a fair wage has allowed the plantation to thrive in a very competitive industry, as well as improve educational opportunities.
Find out more here.
Clipper Teas
Clipper is the largest buyers of organic and Fairtrade teas in the UK, sourcing leaves from Africa, India and Sri Linka. Regular visits to these plantations have seen a huge improvement in infrastructure, healthcare and schooling due to the schemes put in place by fair wages.
The brand also became the first Fairtrade tea company back in 1994. Since then, it has introduced an extensive range of hot drinks to their range, including green tea, coffee and organic tea. Not only are products selected and blended in house, but Clipper doesn't add anything artificial, guaranteeing you an all-natural cuppa.
Find out more here.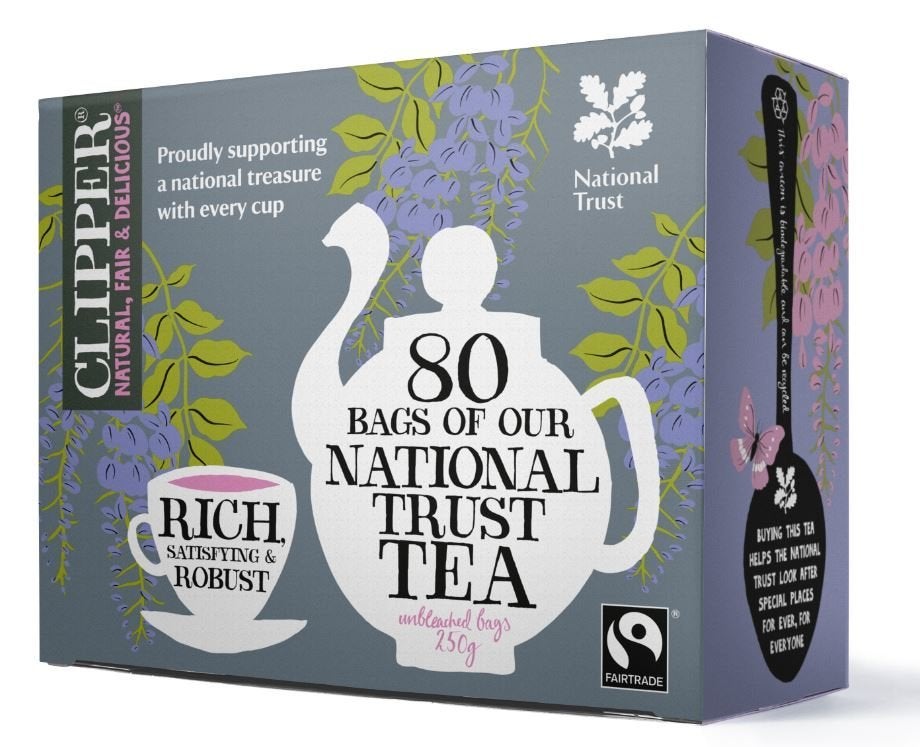 Green & Blacks
This confectionary brand has a huge history with Fairtrade, being the first chocolate in the UK to be awarded the prestigious mark, with a range of 19 different tasty varieties available.
In its endeavour to source their new range of ethically sourced cocoa, the Velvet Edition range, Green & Blacks has also joined up with Cocoa Life, a cocoa sustainability program that is separate to Fairtrade. Cocoa Life is due to invest almost £300 million in cocoa farming by 2022.
Find out more here.
Traidcraft
Founded by a group of activists in 1979, Traidcraft is a sustainable craft website all about partnering with and working alongside artisans and workers who are not receiving a fair wage all around the world. The website sells a range of handcrafted ethical gifts, as well as homeware, toys, clothes and toiletries. It's all about listening to the voices of the people who are bringing you these amazing products.
Their Traidcraft Exchange programme uses its experiences with artisans all over the world to provide help for their partners out in South Asia and Africa, particularly with sustainable development and improving workers' quality of life.
Find out more here.
Taylors of Harrogate
Starting out as a small shop in Harrogate in 1886, Taylors has grown famous for its tea, coffee and ethical choices. Its community work branches both the tea and coffee communities that supply their delicious wares. In 2015, the brand committed to planting one million trees over ten years in Kenya, as part of a reforestation project for the benefit of tea farmers.
It have also recently invested £50,000 in a community project in Kenya to help improve water access, agricultural practices and to generate clean energy for their cocoa farmers.
Find out more here.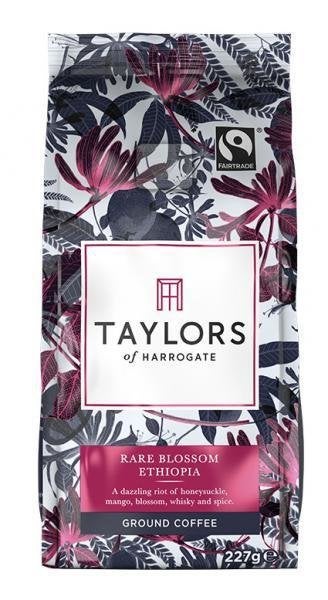 Grumpy Mule
What makes these guys grumpy? Bad tasting, unethically sourced coffee, that's what. Established back in 2006, Grumpy Mule have ensured that each bag of their coffee is organic, Fairtrade or Rainforest Alliance certified, so it's fair to say that an ethical cuppa joe is an absolute must for them.
A few bags of their Fairtrade range come from the Café Femenino Coffee Project, which sells coffee produced by the women of the Union Pro-Agro Co-Operative, based in Peru and Bolivia. Girl power.
Find out more here.
Suki Tea
A loose leaf-only range focussed on helping people as well as the planet, Suki Tea is in possession of the much-coveted trifecta for a selection of their ranges: organic, Rainforest Alliance-certified and Fairtrade.
Its Fairtrade schemes have allowed community halls, schools and maize mills to be equipped and constructed in a co-op in Tanzania. Also, this Fairtrade Fortnight, Suki Tea is teaming up with supporters across the country to run special tea breaks to celebrate.
Find out more here.
Divine
Taking the idea of empowering and improving the lives of workers that much further, Divine is the only Fairtrade chocolate company which is 45% owned by cocoa farmers. This means that the co-op of 85,000 cocoa farmers receive that percentage of the brand's annual profits.
Divine is also committed to promoting gender equality within its farming co-operative.
Find out more here.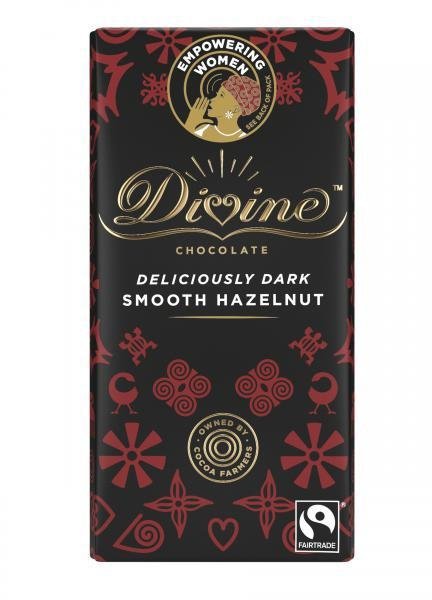 Plamil Foods
Producing delicious, organic, dairy-free chocolate, check out the thoughtful, vegan company taking steps towards new sustainable trading alternatives.
For instance, it was the first UK producer to use organic coconut blossom sugar to produce Fairtrade chocolate bars instead of cane sugar.
Find out more here.
The Raw Chocolate Company
Even though 'raw' or unroasted chocolate is much more difficult to source sustainably, The Raw Chocolate Company has got you covered. As well as sourcing unroasted cacao beans for its bars, it also sources Fairtrade organic vanilla from an Ugandan co-operative.
Its most popular treats include vanilla-infused bars, as well as raw chocolate mulberries and berries. Yum.
Find out more here.
Tate & Lyle
This one's a regular on supermarket shelves, because who doesn't need a little sugar in their life? Tate & Lyle is very ethically minded, giving its full support to the people who farm that all-important sugar cane out across fourteen groups in four different countries.
It has recently set up a new partnership with Co-op to help raise £1 million for Fairtrade sugar farmers in Belize over the next two years.
Find out more here.
Banbayu
Fairtrade goes further than just supermarket items. Ethical home decoration company Banbayu is committed to providing chic furniture, lights, kitchen ware and furniture without cutting any corners when it comes to sustainability.
Sourced from all over the world, each piece is handmade and responsibly transported to each customer. Each stage of the process is steeped in thought for the environment and those who have worked to produce it.
Find out more here.